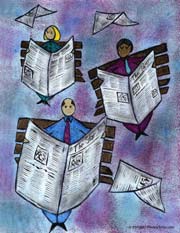 Historical Collections

As we become aware of other on-line information related to the Captain James Skilton family we will add links to that information here.
Several collections of Skilton documents are available at the Rutherford B. Hayes Presidential Center. To locate these collections click on the following link and then enter "skilton" in the search box: The Rutherford B. Hayes Presidential Center
Each year the Reunion Report was sent to the Family History Library in Salt Lake City and several other libraries so they may be accessable online.
The Teeth of the Rake
The Teeth of the Rake was published in 1964 in preparation for the 100th Annual Skilton Family Reunion in 1965. The purpose of this little brochure is to acquaint you with the wonderful heritage which is ours by virtue of the marriages of our ancestors with the Averys, the Judds, the Steeles, the Candees, the Clarks, the Whites, and others.
Skilton Genealogical Data
The following documents are available on this website.
Skilton, John Davis. "Dr. Henry Skilton and his Descendants 1717 - 1921". New Haven: Press of S. Z. Field, 1921

Skilton, George Warner and Skilton, Henry Irving. "Dr. Henry Skilton and his Descendants Supplement I" Published by the Dr. Henry Skilton Association, 1927
Since the Supplement published in 1927, the only published genealogical data has been the data included in the annual Skilton Family Reunion Report.
Dr. Henry Skilton and his Descendants 1717 - 1921 (The "Cyclopeedy")
Dr. Henry Skilton and his Descendants 1717 - 1921 (The "Cyclopeedy") (with clickable index)
Dr. Henry Skilton and his Descendants Supplement I
Reunion Reports
The Family Association published Annual Reunion Reports for 90 years (from 1919 to 2008).
The Annual Reunion Reports contain all of the Captain James Skilton Family Association genealogical material published after "Supplement I" became available in 1927.
Because of the personal (and relatively current) information included in the Reunion Reports, we store this information on secure pages. To assess the information, you must log in to our website. Everyone subscribed to our mailing list is also authorized to log in to the secure pages.
To log in, use the email address you used to subscribe to our mailing list and use the password you received when you subscribed. If you don't know your password or need any other assistance logging in, please send an email to
skiltonfamily@skiltons.org
.
Skilton Family Reunion Reports (new)
Skilton Family Association Controlling Documents
At the 132nd Skilton Family Reunion on July 19, 1997 the Family approved Articles of Incorporation (which were created from the previous Articles of Association) and revised By-Laws.
The Articles of Incorporation were created in anticipation that we would Incorporate in the State of Connecticut. For a variety of reasons, we never completed the incorporation process. Thus the Articles of Incorporation are really functioning as Articles of Association and should be read as such.